Core Team
We are a team of experts from a variety of disciplines: art, philosophy, robotics, computer graphics, perception/cognitive science, and machine learning, all driven by the shared interest of studying the human art-making process and its embodiment in robots:
Project Director Germany – Oliver Deussen

Prof. Oliver Deussen is with the Department of Computer and Information Sciences at Konstanz University. He serves as the project director of EACVA from the German side. Deussen graduated from Karlsruhe Institute of Technology, and since 2003, he is a professor at the University of Konstanz, one of the Excellence Universities in Germany. 2008-2020, he was a visiting professor at the Chinese Academy of Science in Shenzhen (SIAT).
From 2019 to 2020, he served as President of the Eurographics Association. His areas of interest are Information Visualization, non-photorealistic rendering techniques, and sampling theory. He also contributed papers to geometry processing and image-based modeling methods. He is one of the speakers of the Excellence Cluster "Centre for the Advanced Study of Collective Behaviour" at the University of Konstanz. In his e-David project, he has been investigating robotic painting for over ten years.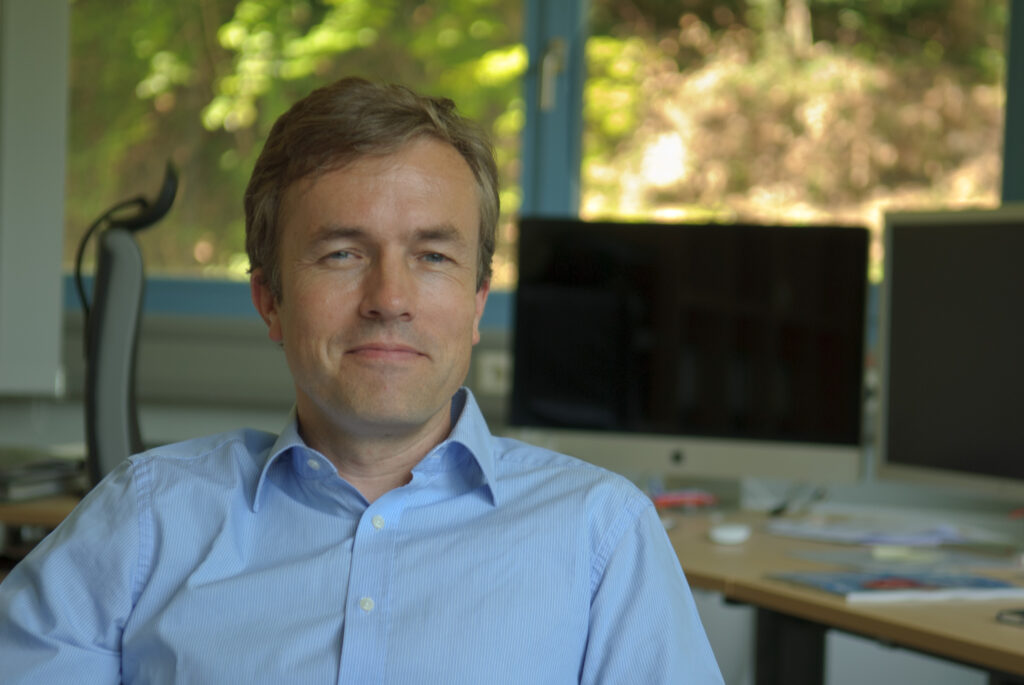 Project Director UK – Frederic Fol Leymarie

Prof. Frederic Fol Leymarie is with the computing department at Goldsmiths, University of London. He is the Project Director of "EACVA: Embodied Agents in Contemporary Visual Art" for the U.K. team. He is a distinguished figure in the fields of computer science, artificial intelligence, and the visual arts. With expertise encompassing computer graphics, computer vision, gamification, and scientific visualization, he has made significant contributions to our understanding of the visual world.
Leymarie's AI proficiency has been pivotal in advancing technology, particularly in shape understanding, movement analysis, and machine learning. His multidisciplinary approach involves collaborating with experts in various fields, such as the visual arts, architecture, psychology, biosciences, curating, and applied robotics.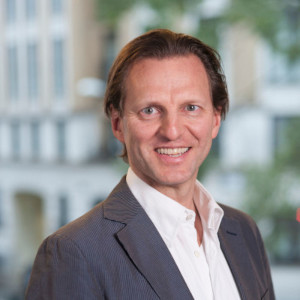 In 2004, Leymarie joined Goldsmiths College and initiated groundbreaking graduate programs, including the MA/MFA in Computational Arts and the MSc and MA in Computer Games. His entrepreneurial spirit is evident through startups like London Geometry (2011) and DynAikon (2015), with ongoing support for ventures like Brarista since 2019. Together with artist William Latham, he is the co-founder of the Creative Machines series of events (2014, 2018, 2022, and 2023): https://www.creativemachine.io/

More information: https://www.linkedin.com/in/folleymarie/

Project Co-Director UK Team – Caterina Moruzzi

Caterina Moruzzi (1990, Bologna, Italy) is a Chancellor's Fellow in Design Informatics in the School of Design, University of Edinburgh, working at the intersection between the philosophy of art, history, and philosophy of human and artificial creativity, and the philosophy of AI.
Her insights on art practices and the art sector come from her background as a classically trained pianist, while she deepened my expertise in the philosophy of art during her Ph.D. (University of Nottingham, 2018) and the research of the latest years.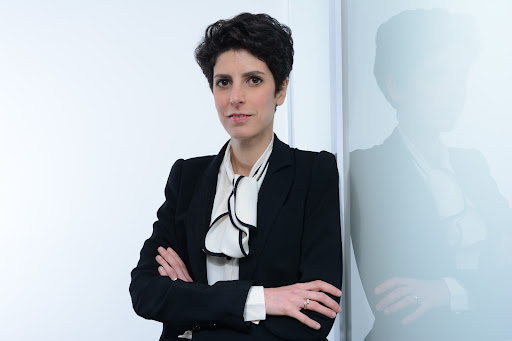 She applies her specialistic knowledge in the philosophy of art and technology, publishing extensively in the fields of philosophy of art, creativity, and philosophy of AI. She also collaborates with international academic and non-academic institutions in projects aimed at investigating the impact of Artificial Intelligence technologies in the creative sector.
https://caterinamoruzzi.weebly.com/
Artistic Director – Liat Grayver

Liat Grayver (1986, Kfar Yehezkel, Israel) is a Berlin-based cross-disciplinary painter and media artist investigating methods to redefine one of the primitive forms of art— painting— within the current technology-based era.
Since January 2016, Grayver has been collaborating with the University of Konstanz on the development of the e-David painting robot, exploring various approaches to integrate robotic and computer languages in the processes of painting and creative image-making. She is an active member of SALOON — Network for Women of Berlin's Art Scene and an associate artist-researcher at the Epistemologien ästhetischer Praktiken program at ETH Zürich.
Liat Grayver's artwork has been exhibited in various international museums, galleries, and institutions, including the Jewish Museum Silent Green (BE) Centre Pompidou, and the Museum of Natural History (TLV). work has received recognition in the art world through coverage in various media outlets and publications.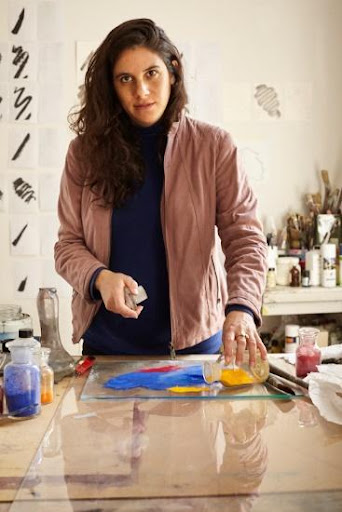 Draw-Lab Development Lead – Daniel Berio

Daniel Berio is a lecturer at the computing department at Goldsmiths, University of London. He is also a computational artist and does research at the intersection between computer graphics, robotics, and graffiti art. He completed his PhD in computing at Goldsmiths, where he researched methods for the computer-aided design and procedural generation of (synthetic) graffiti art and calligraphy.
Previously, Daniel specialized in multimedia software development, especially applications involving real-time hardware accelerated rendering and vector graphics techniques. Artistically, Daniel comes from a graffiti writing background and explores this same aesthetic in algorithmically generated forms.

Homepage: www.enist.org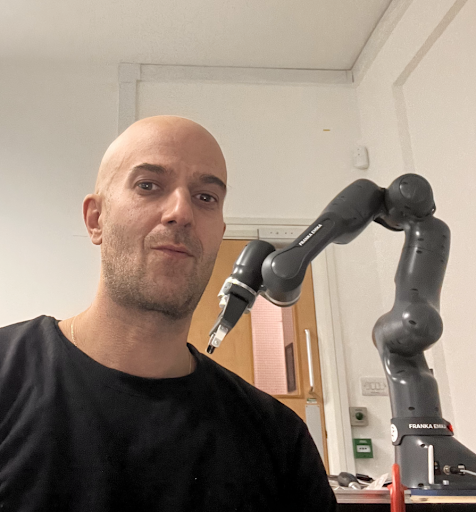 E-David Lab Development Lead – Michael Stroh

Michael Stroh (1999, Friedrichshafen, Germany) is a Ph.D. candidate at the University of Konstanz after completing his master's in computer and information science in 2023. His position is about interactive robotic painting with AI support. He has been working at the Chair of Visual Computing in Konstanz since 2021 and focuses on applying image processing methods and machine learning to computer graphics and robotic painting frameworks.
He developed systems for automatic image abstraction for digital art and physical paintings, creating a complete pipeline from an arbitrarily selected input image to a final robotic painting. He aims to re-introduce human creativity and interaction into the automated abstraction process to create an interactive framework for robotic painting.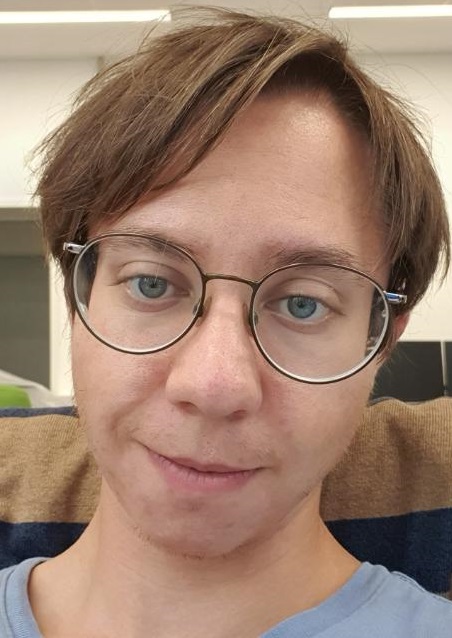 Co-Director Cognitive Science – Rebecca Chamberlain
Rebecca Chamberlain is a senior lecturer in the psychology department at Goldsmiths, University of London. Her research focuses on understanding how and why individuals create and respond powerfully to works of art. Rebecca began her academic journey with a foundation degree in Art and Design at the University of the Arts, London, before transitioning to cognitive science.

She completed her undergraduate and postgraduate studies in Experimental Psychology at University College London, where her research centered on the psychology and neuroscience of representational drawing ability. Following this, Rebecca worked as a postdoctoral researcher in Professor Johan Wagemans' Gestalt Perception lab at KU Leuven in Belgium from 2013-2017. In 2017, she joined Goldsmiths as a lecturer.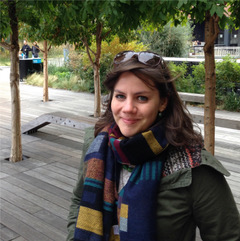 Rebecca currently serves as the Programme Director of the MSc in Psychology of the Arts, Neuroaesthetics, and Creativity. She also holds the position of Editor-in-Chief at the journal Empirical Studies of the Arts. Rebecca's research has been funded by prestigious organizations such as the British Academy, American Psychological Association, and Economic and Social Research Council. Her work explores topics in artistic expertise and aesthetics within both laboratory and gallery settings.
https://www.gold.ac.uk/psychology/staff/chamberlain-rebecca/
Co-DIrector Sociology – Tomoko Tamari

Dr. Tomoko Tamari is a senior lecturer at the Institute of Creative and Cultural Entrepreneurship, Goldsmiths, University of London. She is managing editor of Body & Society (SAGE).
Her recent interests focus on AI (artificial intelligence) and society, which was discussed in a series of webinar seminars (https://www.tomokotamari.com/ai-and-society-series). She is also working on contemporary digital media in a forthcoming edited collection, Human Perception and Digital Information Technologies: Animation, the Body and Affect, which will be published in 2023 by Bristol University Press https://bristoluniversitypress.co.uk/human-perception-and-digital-information-technologies.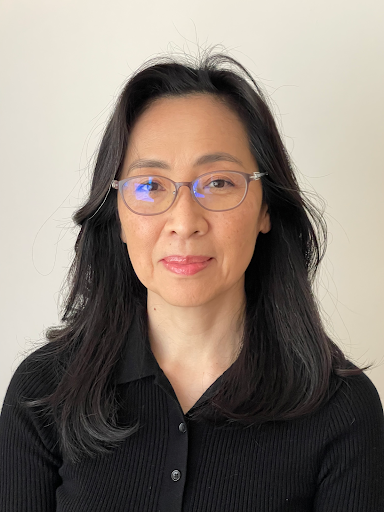 Selected publications: are Interview with Samantha Frost on 'The Attentive Body': Epigenetic Processes and Self-formative Subjectivity, Body & Society 27 (3); Human Perception and The Animated World' in the Glossary of Animation Today of the research group of Animate Assembly 2020 (https://www.tomokotamari.com/blog/animate-assemblys-glossary-of-animation-today); Introduction: Human Perception and Digital Information Technologies and Moving Image, and Human Perception: Affect in Hand-drawn Animation and Computer-Generated Imagery in Human Perception and Digital Information Technologies, Animation, the Body and Affect, Bristol: Bristol University Press (in press).
She is currently working on the following areas: Body Image and Technology; Human Perception and the Moving Image; Artificial Intelligence and Creativity: Memory and Digital Archives. More information: https://www.tomokotamari.com/