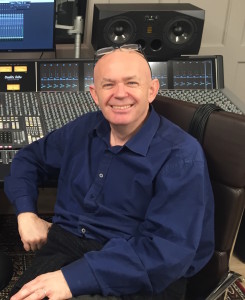 Mark d'Inverno is Professor of Computer Science and Pro-Warden (International)  at  the University at Goldsmiths, University of London. He was perviously Pro-Warden Research and Enterprise from 2013 to 2016, and between 2007 and 2011 head of the Department of Computing. He holds a BSc in Mathematics and an MSc in Computation from the University of Oxford and a PhD from University College London entitled "Agents, Agency and Autonomy".
His interdiscipliary research is at the intersection of computer science and artificial intelligence with creativity, design, music, culture, learning, mathematics and social science.
He has published close to 200 articles including authored and edited books, chapters in books, conference articles and journal articls.  He has led a range of interdisciplinary computer science research projects funded by EPSRC, AHRC, EU and Wellcome. 
During 2011/12 he completed a research sabbatical as visiting fellow at the Artificial Intelligence Research Institute in Barcelona and at Sony Computer Science Laboratory in Paris and in 2015 he was co-chair of the Special Track on AI and Arts at the International Joint Conference on Artificial Intelligence.  

He the first chair and was for fourteen years a trustee and of the charity Safeground which championed intensive courses co-designed by prisoners that have run in over 40 UK prisons around increasing self-awareness in family relationships.
He is also a critically acclaimed jazz pianist in the UK and over the last 30 years has led a variety of successful bands in a range of different musical genres and for the last 14 years has been the captain of the weekenders cricket club.