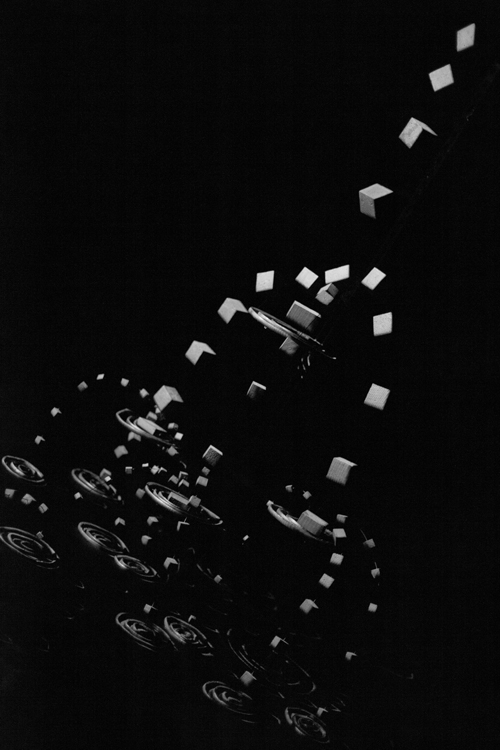 Diasynchronoscope @ Kinetica Art Fair 2013
4'000 experience 'One' Two' Three…' the latest art work installation of the Diasynchronoscope.
Feedback included:  'tremendous'' 'so beautiful' 'don't know how you did it'' 'awesome'' 'intelligently playful''
'hypnotic'' 'very beautiful'' 'like stepping into another dimension'' 'favourite [piece] at the exhibition'.
" A combination of art and philosophy. a profound reflection on the nature of life and a superb aesthetic experience! "
Dr Agnieszka Piotrowska (film-maker and academic)
Have a look at our review in NEW SCIENTIST Online blog "Culture Lab": http://www.newscientist.com/blogs/culturelab/201'/0'/kinetica-artfair.HTML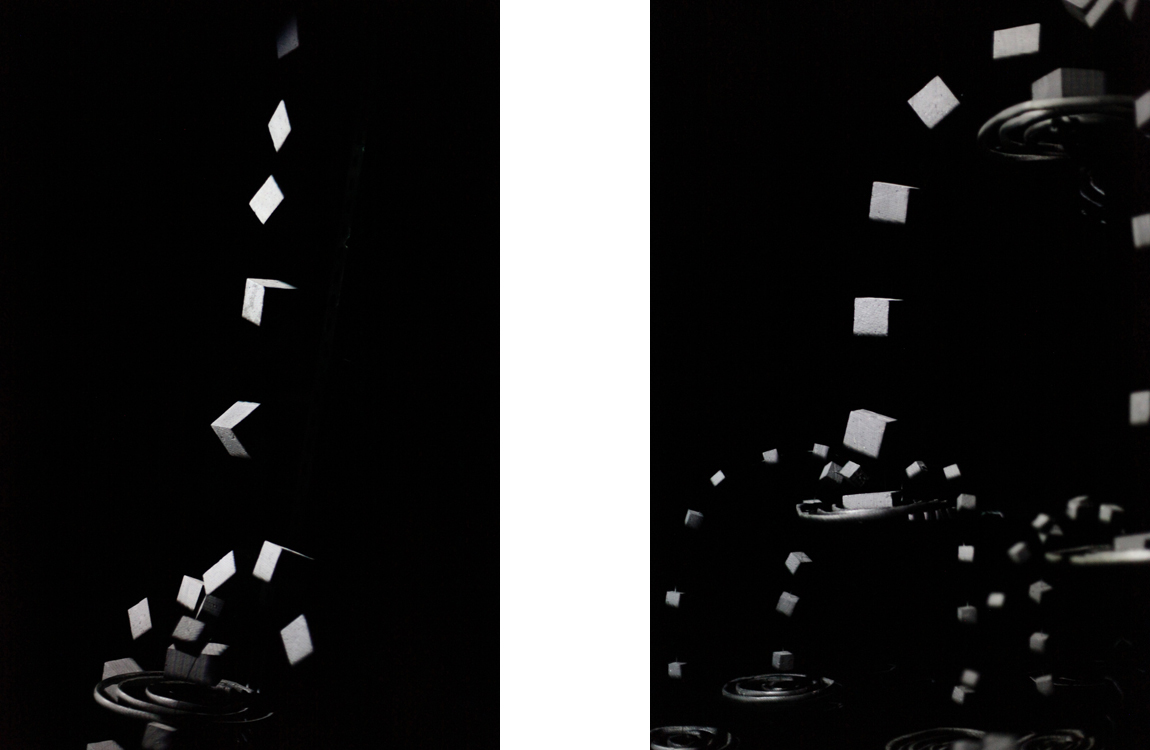 "Kinetica comes into its own with illusory adventures"
Kat Austen' New Scientist CultureLab editor' March 1' 2013
"Taking things a step further' Trope Scope present One' two' three' a sculpture-cum-experiment that comes out of the multidisciplinary Diasynchronoscope Project at Goldsmiths' University of London."

Quotes from the article:
Designed by artists Carol MacGillivray and Bruno Mathez as part of the project' the piece is used to investigate how our brains construct a continuous visual stream from discrete objects. "Most perception experiments use screens'" says Mathez' "but a screen is not reality. We can represent reality in a much better way by positioning the viewer within a room and playing with space and depth. We can control the experiments very precisely."
They will be investigating apparent movement – the way that we perceive frames of a film to be a continual flow of information. Everyone consumes movies all the time' MacGillivray says' but most of us don't really know why we see them move' or what the thresholds are to seeing movement.
One' two' three… is a stunning piece of art in its own right. It combines audio-visual elements that nod to MacGillivray's experience in animation with a sculptural element that brings the projections into the realm of the real."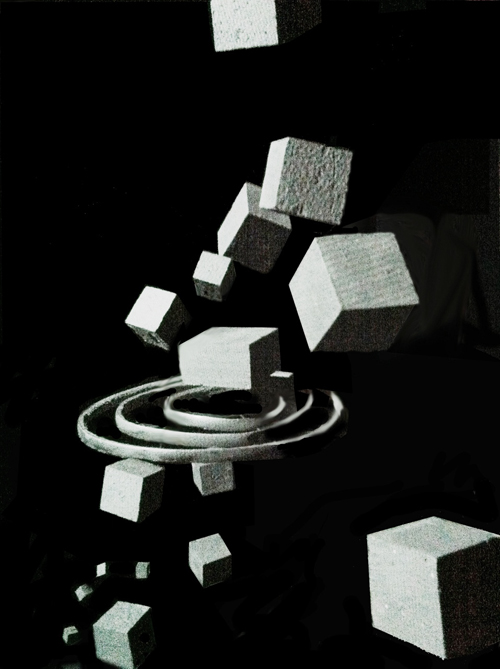 One' Two' Three… audio track:
About One' Two' Three…
All diasynchronic artworks are site specific and the Artwork 'One' Two' Three…' was made for the space at Kinetica. The piece celebrates the idea of animation as the 'spark' of life. There is a sense of cell division and evolution' but also of water and ripples. The simple motif of 'three' was arrived at through our desire to move beyond the binary and digital to something analogue and flowing. Two points in space are just flashes that can be joined by an imaginary straight line; but with three points' an arc can be created' starting the viewer's eye on a journey. This visual journey is accompanied by rhythmic vocal chants that lend a meditative mood to the piece. Although it seems surprising that flashing lights could create a feeling of calm; this is a commonly reported feeling. Partly because the medium's unique ability in combining animations with precisely synchronised sound makes for a comforting gestalt experience' and partly because of the contained environment providing a haven' but probably the major factor is that' unlike screen-based imagery' there is no flicker in the Diasynchronoscope.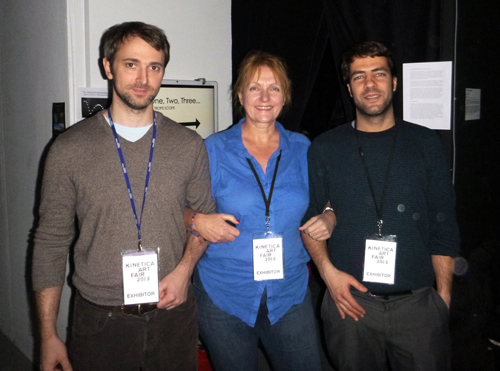 Etienne' Carol and Bruno after their talk at the Kinetica Art Fair.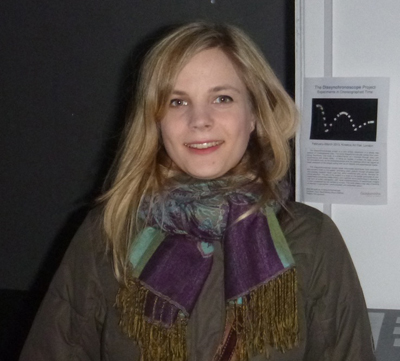 Minna Nygren' who lent us her beautiful voice to create the soundtrack of One' Two' Three…