TROPE – Choreographers of Time
Our Design website 
Carol and Bruno met at Goldsmiths University in 2011 and decided to collaborate to produce a number of  exploratory artworks using the technique of animating concrete objects through selective attention using projection mapping. These works not only combine their mutual interests in creating embodied interactive art' but also are a result of a unique marriage of skills. At the start of 2012' Professor Frederic Fol Leymarie completed the team bringing along his expertise in shape and computer science.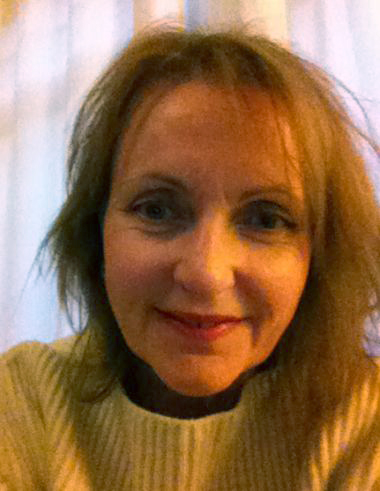 The artist and researcher' Carol MacGillivray comes from a background of  animation and film editing and spent 20 years working across documentary' drama' music videos' and commercials. Carol taught film at the Royal College of Art and became a senior lecturer in animation at the University of West London' where she was awarded both a Teaching Fellowship and Enterprise Fellowship' going on to become Associate Dean of Research and Enterprise in the Faculty of the Arts at that university in 2009. An increased interest in combining theoretical research and practice has led Carol to  undertake  a PhD by in Arts and Computational Technology at Goldsmiths University.
The title of her thesis is Choreographing Time: Developing a system of Screen-less Animation. The PhD researches the grammar of the Diasynchronoscope as a new medium  http://carolmacgillivray.wordpress.com/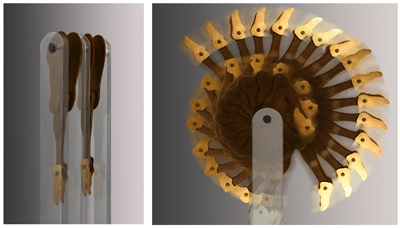 BOLT (2010) Kinetic sculpture
(Wood' perspex' brass)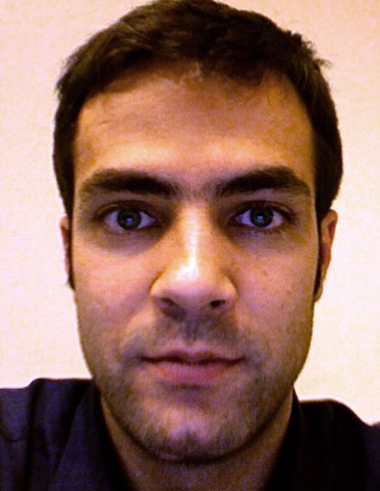 Bruno Mathez is a French audiovisual artist living in London. His creations can be referred to as experimental visual equivalents of different types of media or stage practices. Bruno has created visuals for music concerts' operas' dance and theatre shows. He has exhibited Photophonics' a light-to-sound installation made in collaboration with Mike Blow in the UK since 2008' including at the Royal Festival Hall in London. He is part of the interactive audiovisual group The Sancho Plan with whom he worked for the Ars Electronica Center in 2009 and toured in Europe and in the US. He is currently doing a Master of Fine Arts  – Computational Studio Arts at Goldsmiths' university of London' where he's discovering new tools towards his investigation on the themes of visual music in space and interactive video sculptures. He is also leading the film-making course of the Masters programme of Composing for Moving Images at City University in London.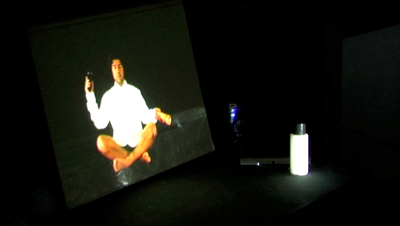 When Bruno met Carol he showed her the video of an experiment he did with clothes pegs:  by illumiating them sequentially he tried create an illusion of movement…but bemoaned that he couldn't make them move! Carol proved that she can make things move…..this is how the Diasynchronoscope adventure started.

Professor of Computing Frederic Fol Leymarie is co-director of the Post-Graduate program MSc Computer Games and Entertainment (www.gamesgoldsmiths.com) at Goldsmiths College' which he founded with William Latham in 2008. He previously created and lead the MSc Arts Computing (2004-7).
He received his B.Eng. in Electrical Engineering' with honors in aeronautics' from the University of Montreal' his M.Eng. from McGill University in Computer Vision and Biomedical imagery' and his Ph.D. from Brown University (in 3D shape representation and computational geometry).
His current research interests incorporate ideas from computer vision' together with the physics of waves and shocks and their modelling in modern mathematics via singularity theory. Frederic is also working on perceptual models grounded in geometry' based in part on Gestalt theory. 
Frederic has initiated several "shape-based" projects mixing the Arts' Humanities' Social Sciences' and Computing' including CyberCity and CyberMonument (late 1990̸';s)' Digital sculpting (with the Mid-Ocean Studio' 200'-5)' and Digital archaeology (co-founder of the SHAPE lab. at Brown University' established in 1999).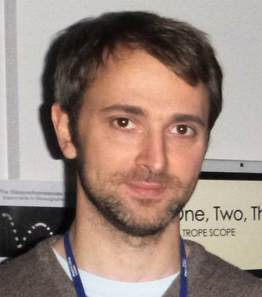 Dr Etienne Roesch is a Lecturer at the School of Systems Engineering' and affiliated to the Centre for Integrative Neuroscience and Neurodynamics' at the University of Reading. In his research' Dr Roesch
combines empirical and modelling work to understand how we process and experience visual information. In particular' Dr Roesch combines psychophysical experimental paradigms' coupled EEG-fMRI recordings and mathematical modelling of dynamical systems to investigate the stages of processing of visual information in the brain. Dr Roesch's expertise lies in the interdisciplinary perspective brought to the study of complex systems' such as those at play in the embodied perception of the environment. He has held various positions
at Harvard' Geneva' Imperial College London and Reading' and edited handbooks (Oxford Univ. Press' Springer) with the explicit aim of bridging the gaps between engineering' social sciences and neuroscience.